Sandy Pierce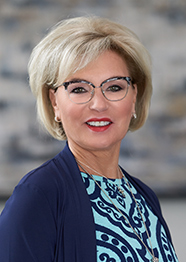 Trustee
Term ends Jan. 1, 2029
426 Auditorium Rd., Room 450
East Lansing, MI 48824
(517) 353-4647 - Office
Sandy Pierce was appointed to the Board of Trustees by Governor Whitmer in December 2022 to complete the term vacated by Pat O'Keefe, which ends January 1, 2029.  Pierce joined Huntington in 2016 with the merger of FirstMerit and leads the Private Bank; Insurance Agency; Auto, Marine and RV businesses; and Regional Banking. Pierce was Vice Chairman of FirstMerit Corporation and Chairman and CEO of FirstMerit Michigan.
Pierce received her bachelor's degree in Business Administration/Marketing and her MBA in Business Administration/Finance from Wayne State University. She is a board member of Penske Automotive Group and American Axle & Manufacturing. She also serves as the chair of the Henry Ford Health Foundation, chair of the Detroit Economic Club and the vice chair of Business Leaders for Michigan. 
Pierce and her husband Tom reside in Detroit, Michigan, and have three children and six grandchildren.
---